◎ YumokinVOL_ExitMACD

◎ Strategy Overview
・ Transaction currency: Pound Yen (GBPJPY)
・ Good market: Market with high volatility
・ Usage time: 15 minutes
・ Technical use: MACD
・ Maximum number of positions: XNUMX
・ Doten function: If the market goes in the opposite direction to the position you had, you close the position and do the dotting.
・ Weekend measures: If you have a position on the weekend, you will be closed.
◎ Backtest analysis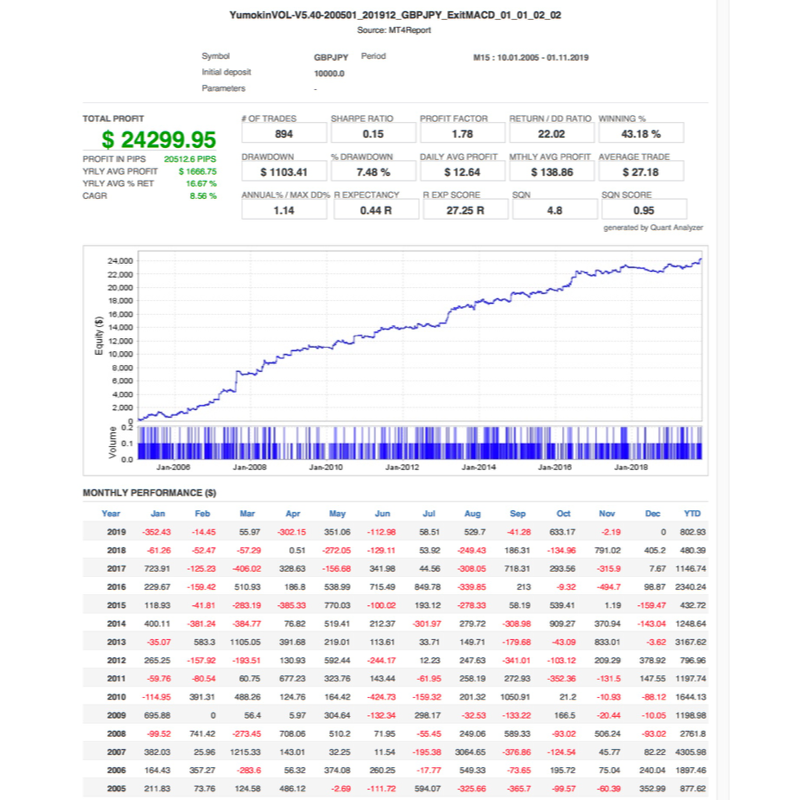 ◎ Demo version
◎ Product version
*If you want the product version, please refer to the following article (please ask if you have any questions).
ABOUT ME