本番口座で利用可能な下記EAを無料で差し上げるキャンペーン中です。
◎YumokinVOL_ExitMACD

◎ Strategy Overview
・取引通貨:ポンド円(GBPJPY)
・得意な相場:ボラティリティが高まった相場
・ Usage time: 15 minutes
・ Technical use: MACD
・最大ポジション数:1
・ Doten function: If the market goes in the opposite direction to the position you had, you close the position and do the dotting.
・ Weekend measures: If you have a position on the weekend, you will be closed.
・マイルド複利機能ポジション毎に、複利機能ON・OFFの設定をすることが可能です。
※ロット数については、通常0.01、ドテン0.02の固定となります。
◎バックテスト分析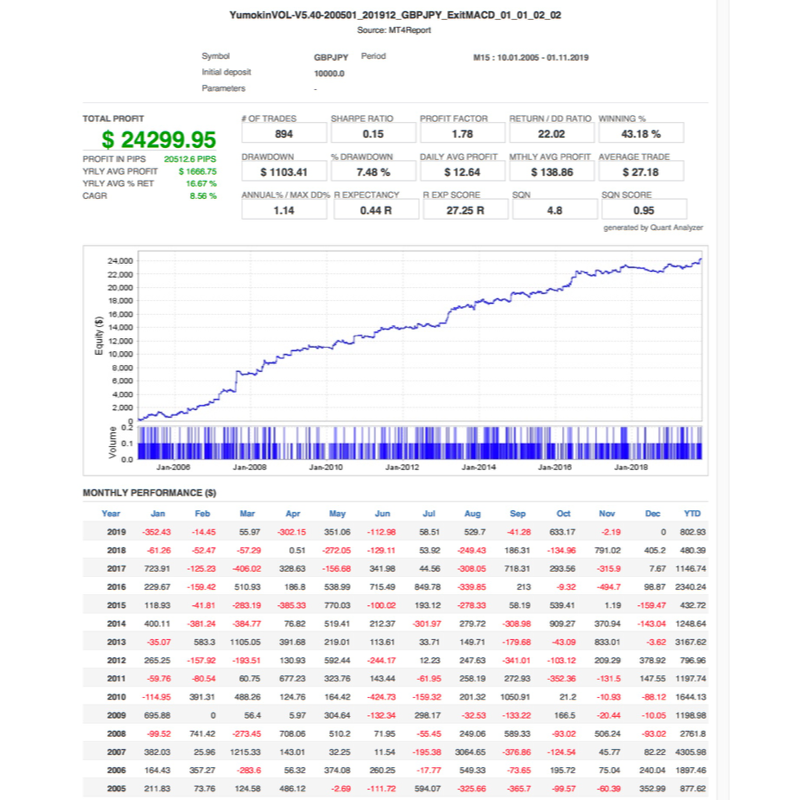 ◎入手方法
上記のYouTube動画をTweetして下さい。
その後、TweetされたURLを記載して、
yumokin@yahoo.co.jp
Please contact
* Please note that the contents of this campaign may change or end without notice.